Our Muharram Speakers Lineup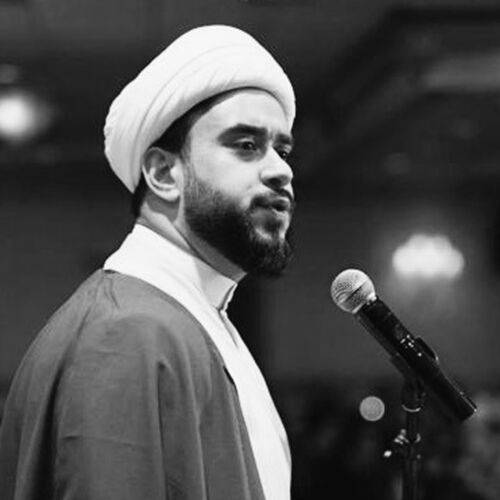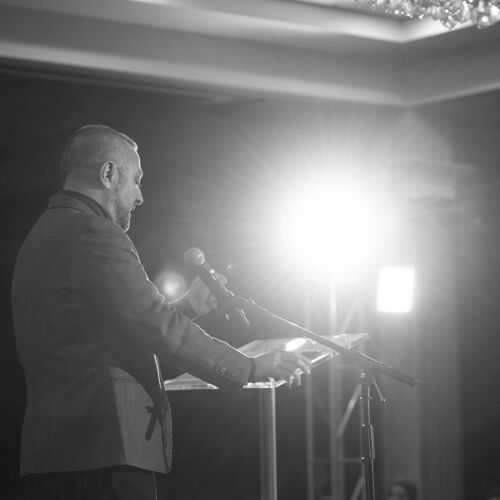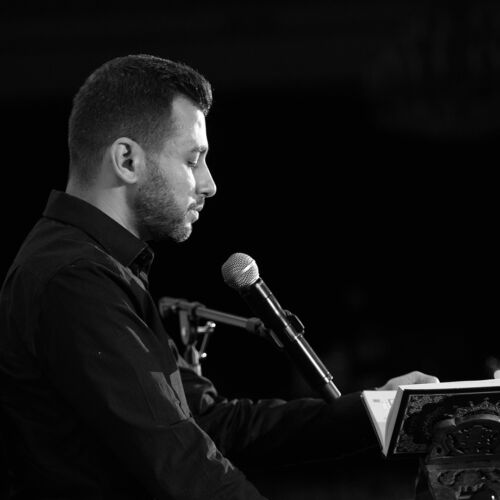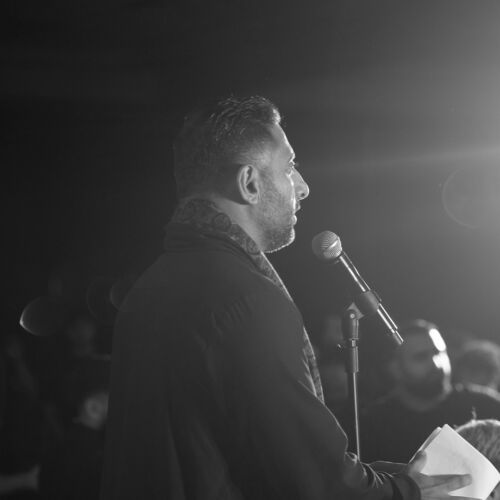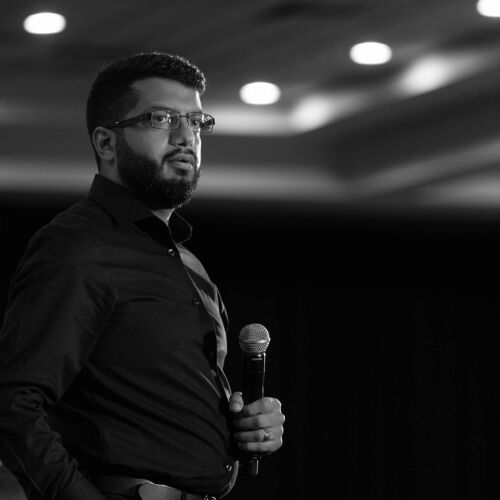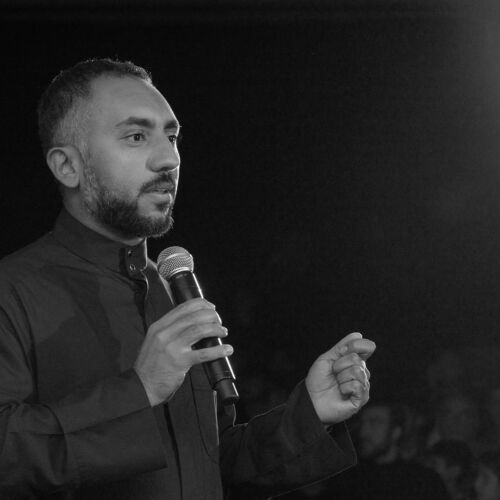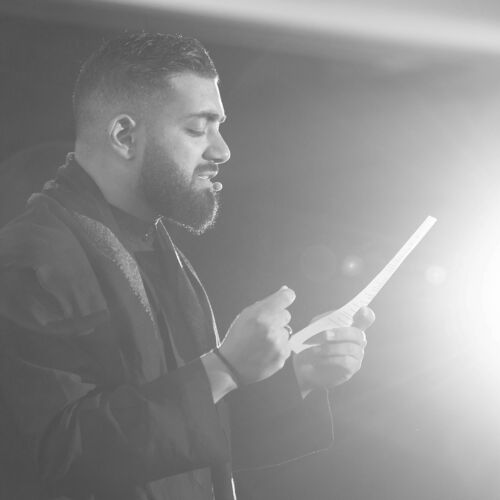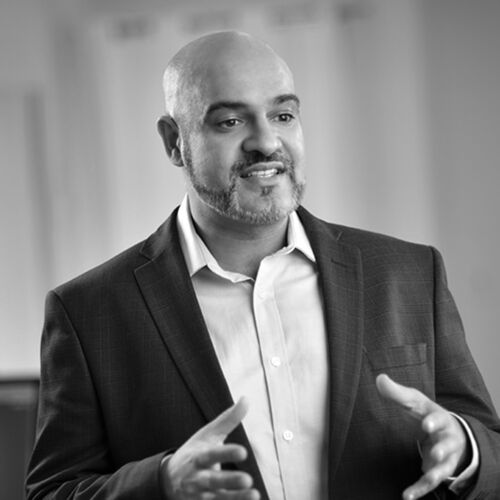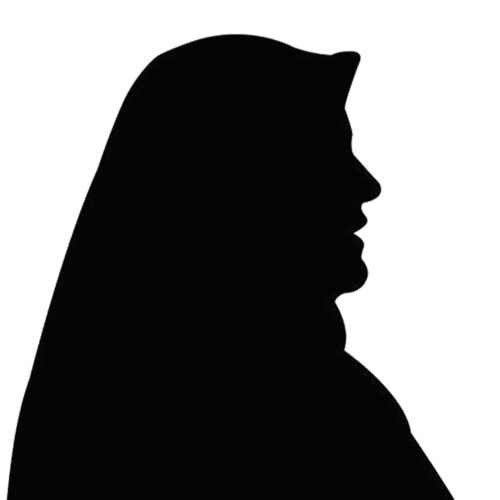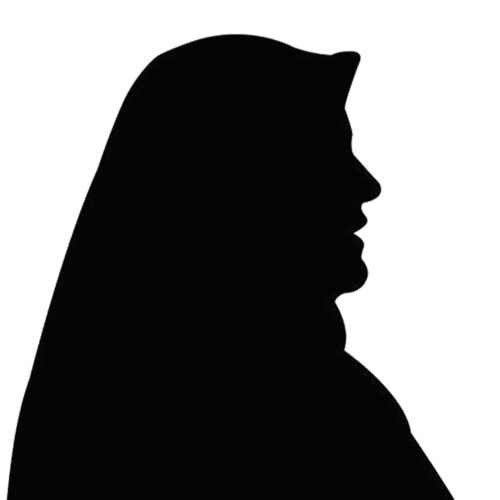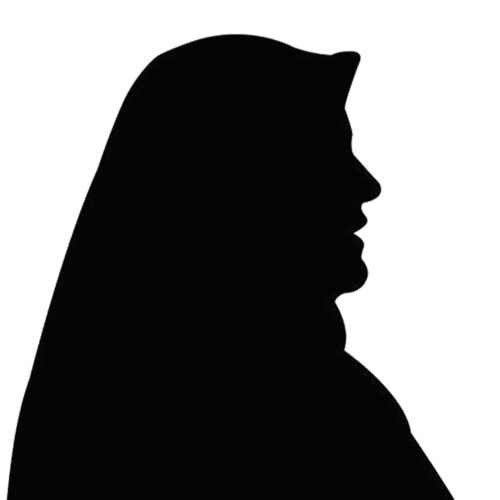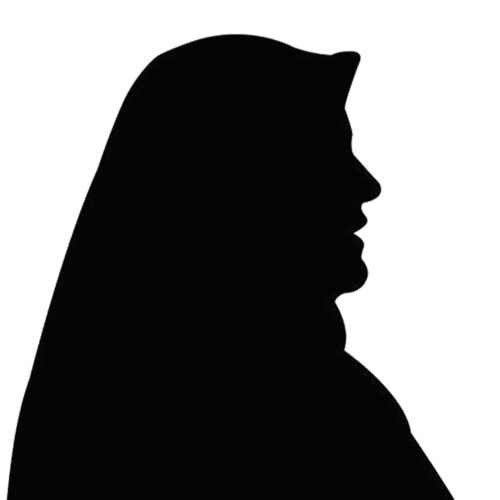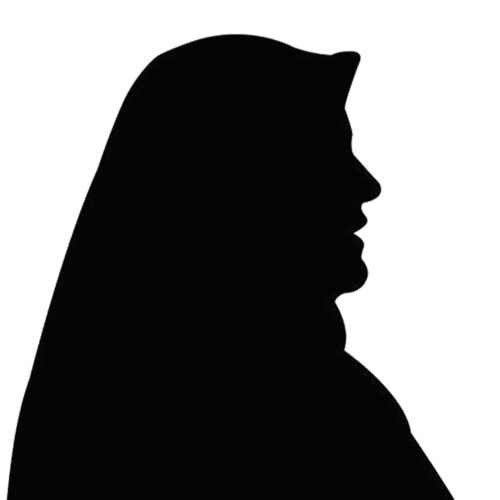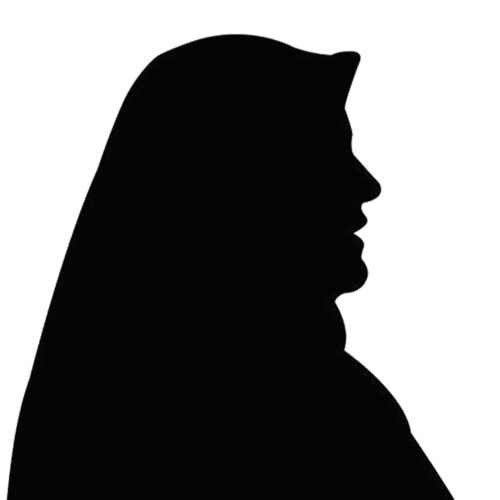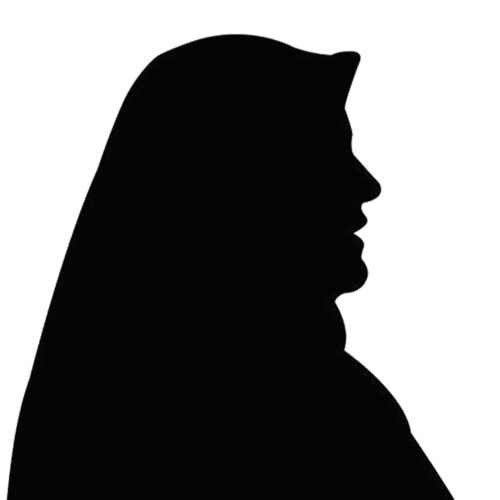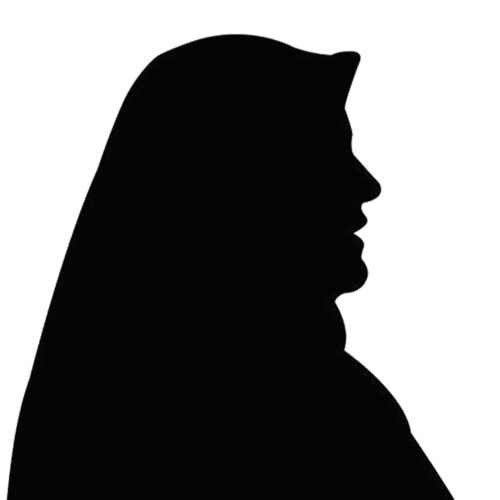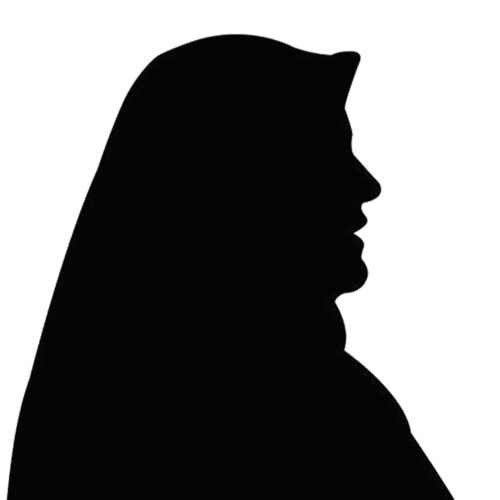 Shaykh Mohammad Al-Saadi
Shaykh Mohammed was born and raised in the United States and is a graduate of the Islamic seminary (ḥawzah) in Najaf, Iraq. He has a bachelor's degree in communications with a double emphasis in Electronic Media and Speech from the University of Michigan where he also minored in Philosophy and completed his pre-Medical requirements. 
Shaykh Mohammed Al-Saadi is the founder of Shield Families, a non-profit that aims to "revive the village" by connecting and equipping like-minded believers with the tools needed to raise devout and resilient families living in the west. 
He also serves as the Dean of Mission at Wisdom Academy, an Islamic Montessori school based in Dallas, TX where he and his family now reside.
Sayyid Haidar Bahrelelom
Sayyid Haidar Bahrelelom is a strategist, lecturer, and public intellectual. He studies under the tutelage of the professors of the Islamic Seminary, and he lectures in communities across the globe on topics ranging from theology, jurisprudence, philosophy, ethics, and community development. In addition to serving as an advisor and trustee of the Mainstay Foundation, Sayyid Bahrelelom is a strategy consultant at a DC-based research and advisory firm.
Sayyid Ahmed Almousawi
Ahmed Almusawi is a licensed mental health counselor who holds a master's degree in clinical psychology and has been practicing in the field since 2017. He has worked with clients of all ages and currently provides therapy to older teens and adults. In October of 2022, he launched 313 Counseling, a private practice located inside the Islamic Institute of America, aiming to better serve the Muslim community's mental health needs in the area and across Michigan, offering in-person and tele-health options.
Sayyid Bahaa Almousawi
Sayyid Bahaa Almousawi is a reputable reciter, based in Dearborn, Michigan. Coming from a family well known for its service to Imam Hussein (a), he grew up attending and serving in mawakib in Iraq and the United States. He has recited in numerous centers across the country, inspiring thousand with his beautiful voice and sincere passion.
Hajj Mohamed Ali Banoon
Hajj Mohamed Ali Banoon  is a practicing attorney based in Dearborn, MI. He is the Secretary of the Board of Directors at the Mainstay Foundation. Banoon has served with a number of nonprofit organizations for over several years in various capacities, where he has been using his legal and analytical skills to advance his communities.
Sayyid Abathar Tajaldeen
Abathar Tajaldeen is the President of ATLAW, a growing law firm based in Dearborn, Michigan. He leads the firm's immigration and global services divisions. He has extensive experience representing and advising hundreds of clients in family, employment, investment, and removal immigration. Additionally, he has a passion for advising startups and small businesses on protecting intellectual property, licensing and regulatory matters, and contract drafting and negotiations. In addition to his legal experience, Tajaldeen has a background in nonprofit executive leadership and management. He currently serves as the Executive Director at the Mainstay Foundation where he focuses his efforts on strategic planning, coalition building, and expanding the organizations initiatives and outreach. Additionally, he presents and facilitates programs for the youth as part of the foundation's capacity building programs. Tajaldeen holds a J.D. in Law and B.A. in Economics and Political Science from Wayne State University.
Hajj Jalal Moughania
Hajj Jalal Moughania is an international lawyer, speaker, and author. He has written and translated several original works on Islam such as the late Grand Ayatollah M.S. Al-Hakeem's 'Marjaeya: A Candid Conversation'. He is the co-author of 'The Pope Meets the Ayatollah: An Introduction to Shi'a Islam' and author of 'Ali: The Elixir of Love'. His most recent work is a historical narrative of the life of Imam Husayn ibn Ali, 'Husayn: The Saga of Hope'. Hajj Jalal holds a doctorate in law and serves as Principal Attorney and Chief Communications Officer of ATLAW. He is a co-founder of the Mainstay Foundation and serves on its Board of Directors.
Brother Inayat Moledina
Inayat Moledina is an experienced Leadership Development Facilitator and regularly runs high energy, interactive workshops on various topics including personality types, conflict management and communication skills. He is fascinated by human development and getting the best out of people. He has run many Leadership and Youth Leadership Development programs in North America and Europe and has now made it his life's work to help others on their journey of self-discovery so that they are empowered to unlock their own self potential. 
Ustadhah Zahraa Hamka
Ustadhah Zahraa Hamka was born and raised in the United States. In 2010 she received her Bachelor of Science from Wayne State University, majoring in Psychology and minoring in Mathematics. In 2011 she and her husband moved to Najaf, Iraq to further their studies in the Islamic Seminary (ḥawzah). 
 Outside of homeschooling her three boys, she offers lectures and classes to women in her hometown and abroad, while continuing her research in Islamic studies.  
In 2021, she co-founded Shield Families, a non-profit organization aimed at the assistance and development of devout Muslim families, focusing primarily on providing preventative tools for building resilient families.  
 She currently resides in Texas with her husband and three boys.
Elweya Um Abathar Tajaldeeen
Elweya Um Abathar Tajaldeen established the Al–Zaynabiyat Quran Academy where she currently teaches over 75 students the Holy Quran and the Arabic language. She is also a servant and reciter of the majalis of Imam Husayn (as).
Elweya Buthaina Bahrelelom
Dr. Buthaina Bahar Alaloom,  LPC is a mental health counselor in private practice focusing on women's issues and youth. She deals with several issues including depression, anxiety, parenting conflicts and more. Additionally, she is an adjunct faculty member in the Chicago School of Professional Psychology in the Clinical Mental Health graduate online program. Her passion in mental health extends to humanitarian projects in Iraq where she has been involved in mental health awareness with widows and training programs for mental health professionals.
Elweya Zeinab Almosawi
Zainab Almosawi has achieved a Bachelor's in Mathematics and is working on her Master's degree in Applied and Computational Mathematics while being a supplemental instructor at her university and raising 3 young children. She has been tutoring high school and college students in math since 2010. Since then, she also began providing islamic lectures to the youth, and she continued on to provide her services to Majalis of Zainab from 2019-2021 and to Ashura kids from 2022. Her experience served greatly in mentoring adolescent girls, and she continues her dedication to serving the youth in her community.
Dr. Maha Alhusseini
Dr. Maha Alhusseini completed her medical school, residency in internal medicine, and fellowship in endocrinology at Wayne State University School of Medicine.  In addition to treating their medical problems, Dr. Alhusseini believes in empowering her patients and the community with the tools to help them achieve their most optimal health potential.  She currently works in private practice in Dearborn.
Sister Malak Berro
Malak Berro is a licensed clinical therapist, with a masters degree in Social Work. Malak has been in the field for about 13 years. Her experience ranges from inpatient mental health clinics, to now having her private practice. Her practice specializes in depression, anxiety, and family conflict. Malak's modality is Cognitive Behavioral Therapy, which helps clients change their thoughts which influences behavior. She is also EMDR trained, which helps clients who are stuck in past traumatic experiences.  
Malak believes that to heal, you have to start from within.
Sister Walaa Abada
Sister Walaa Abada is a registered nurse who has dedicated her professional career to working with mothers and babies in labor and delivery. With a love and passion for working with young sisters, she has embarked on a journey starting in 2012 lecturing and facilitating programs for sisters including educational, health, and recreational activities. She is more committed than ever before to continue to learn and give back to sisters in the community as she raises her three daughters.
Sister Narjis Abdulrasul
Narjis Abdulrasul is a pharmacy technician and currently a student at Wayne State University earning her degree in pharmaceutical sciences. She spent multiple years in the educational field teaching Arabic, Islamics, and Quran at multiple religious organizations and centers. She believes to embed the love of Ahlul-Bayt (a) in the next generation, we need to start at a young age.
Sister Zaynab Turki
Zaynab Turki holds a bachelors degree is Computer Animation from Full Sail University. Her passion for Creative Arts has driven her to collaborate on many community initiatives that provide the youth with opportunities to express themselves and share their talent. Her art has been featured in various creative spaces.
Join Over
6,875 Individuals
Within Our Network