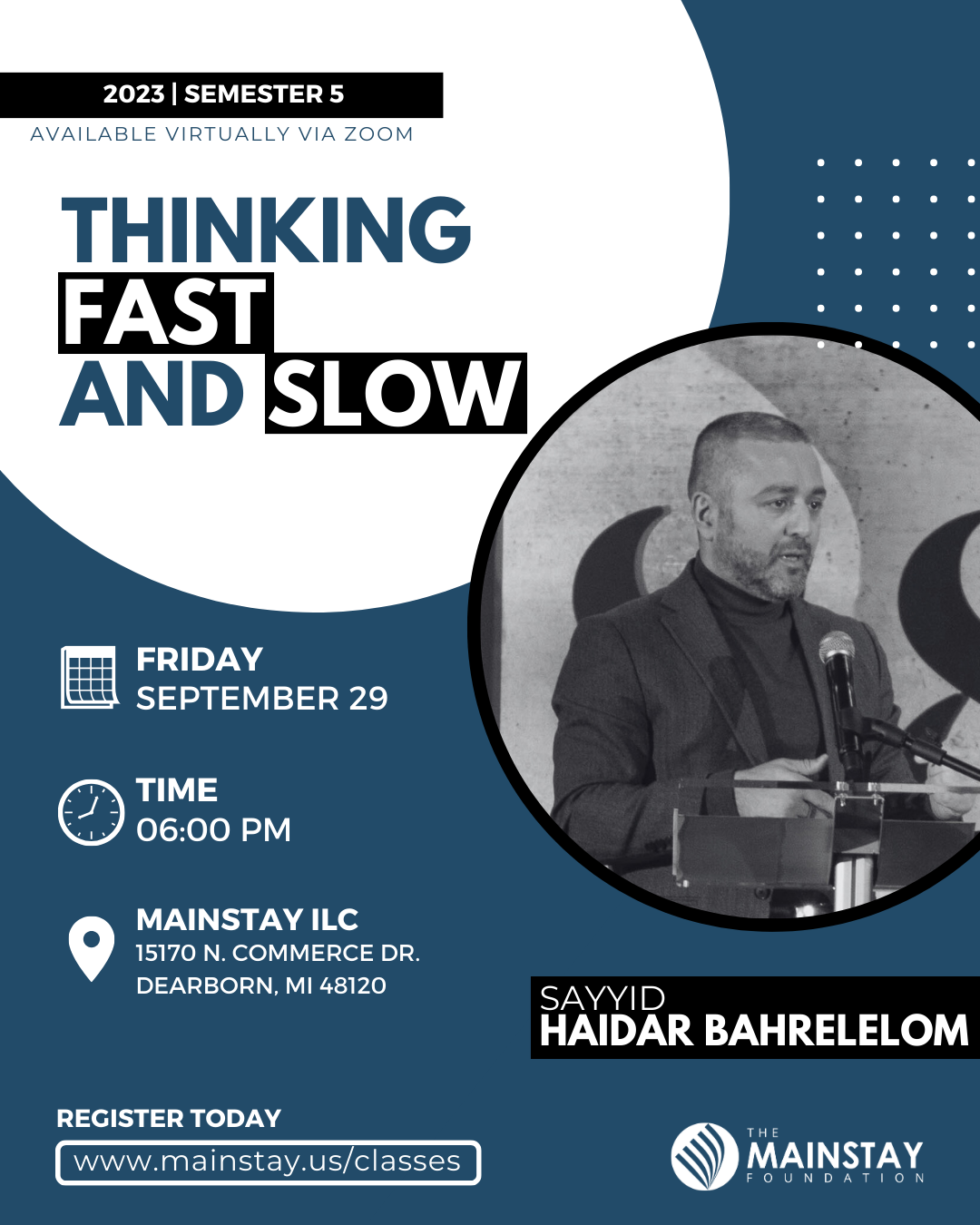 In this workshop, based on the book, Thinking Fast and Slow by Daniel Kahneman, winner of the Nobel Memorial Prize in Economics, where summarizes decades of research, it will help us understand what really goes on inside our heads – the psychological basis for our reactions, judgments, perceptions and choices.
By learning how our mind works, being aware of our intuitive biases and errors of judgement, we can improve our decision-making skills, shape how we think and how we live our lives.
References
Book: Thinking Fast and Slow
Author: Daniel Kahneman
H. Bahrelelom is a strategist, lecturer, and public intellectual. His studies under the tutelage of the professors of the Islamic Seminary, and his lectures in communities across the globe, have ranged across theology, jurisprudence, philosophy, ethics, and community development.In addition to serving as an advisor and trustee of the Mainstay Foundation, Sayyid Bahrelelom is a strategy consultant at a DC-based research and advisory firm.
Date & Time

 

Friday: September 29, 2023 from 06:00PM – 07:30PM

Duration: 90 Minutes
Where: The Innovation & Leadership Center (15170 N. Commerce Dr. Dearborn, MI 48120)
Join Over
6,875 Individuals
Within Our Network