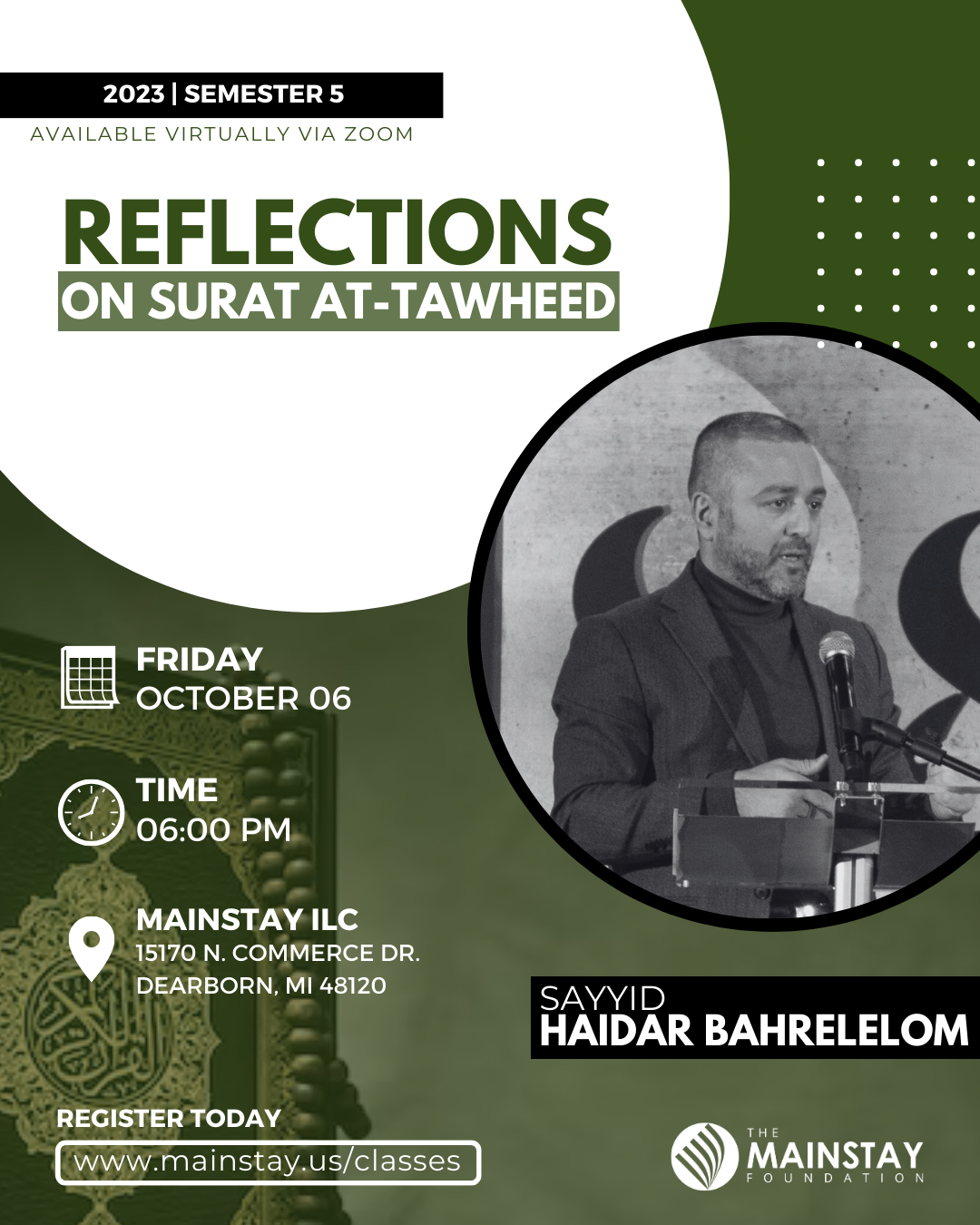 By far amongst the most important chapters in the Holy Quran. Most of us read it daily in our prayers. In this discussion, we will reflect on the verses of this Chapter and discuss the meanings. We will depend on very well established commentaries as our resources and references to guide us through this discourse.
Sources
Title: An Enlightening Commentary into the Light of the Holy Qur'an.
Compiler: Ayatullah Sayyid Kamal Faqhih Imani.
Translator: Mr. Sayyid Abbas Sadr-Ameli.
H. Bahrelelom is a strategist, lecturer, and public intellectual. His studies under the tutelage of the professors of the Islamic Seminary, and his lectures in communities across the globe, have ranged across theology, jurisprudence, philosophy, ethics, and community development.In addition to serving as an advisor and trustee of the Mainstay Foundation, Sayyid Bahrelelom is a strategy consultant at a DC-based research and advisory firm.
Date & Time

 

Friday: October 06, 2023 from 06:00PM – 07:30PM

Duration: 90 Minutes
Where: The Innovation & Leadership Center (15170 N. Commerce Dr. Dearborn, MI 48120)
Join Over
6,875 Individuals
Within Our Network