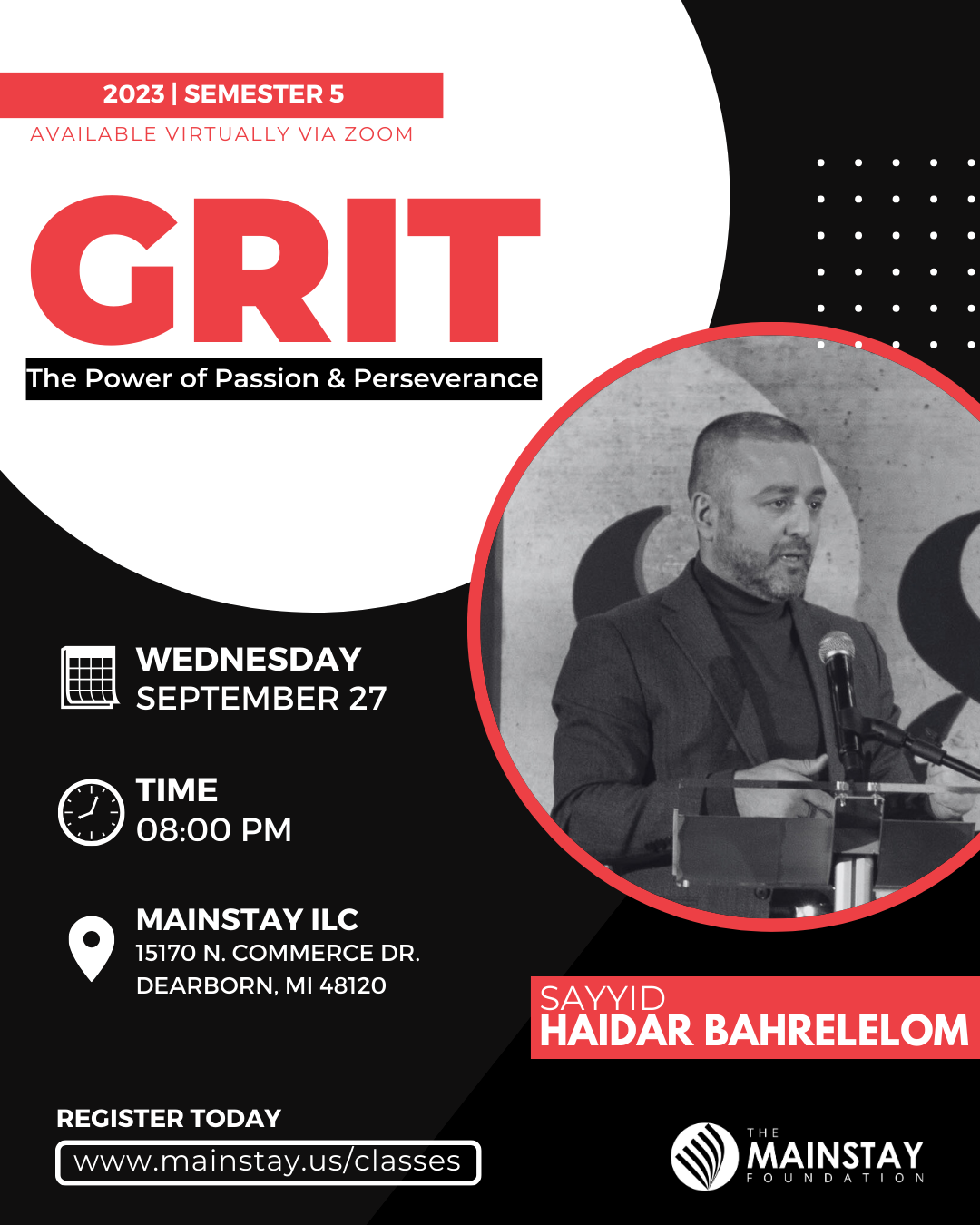 GRIT has been found to be a stronger predictor of high-achievement than intelligence, talent and other personality traits. In this workshop,we will explains why this is so and how we can cultivate grit in both ourselves and others to accomplish more in life.
Reference
Book: GRIT: The Power of Passion & Perseverance as a reference.
Author: Angela Duckworth
H. Bahrelelom is a strategist, lecturer, and public intellectual. His studies under the tutelage of the professors of the Islamic Seminary, and his lectures in communities across the globe, have ranged across theology, jurisprudence, philosophy, ethics, and community development.In addition to serving as an advisor and trustee of the Mainstay Foundation, Sayyid Bahrelelom is a strategy consultant at a DC-based research and advisory firm.
Date & Time

 

Wednesday: September 27, 2023 from 08:00PM – 09:30PM

Duration: 90 Minutes
Where: The Innovation & Leadership Center (15170 N. Commerce Dr. Dearborn, MI 48120)
Join Over
6,875 Individuals
Within Our Network