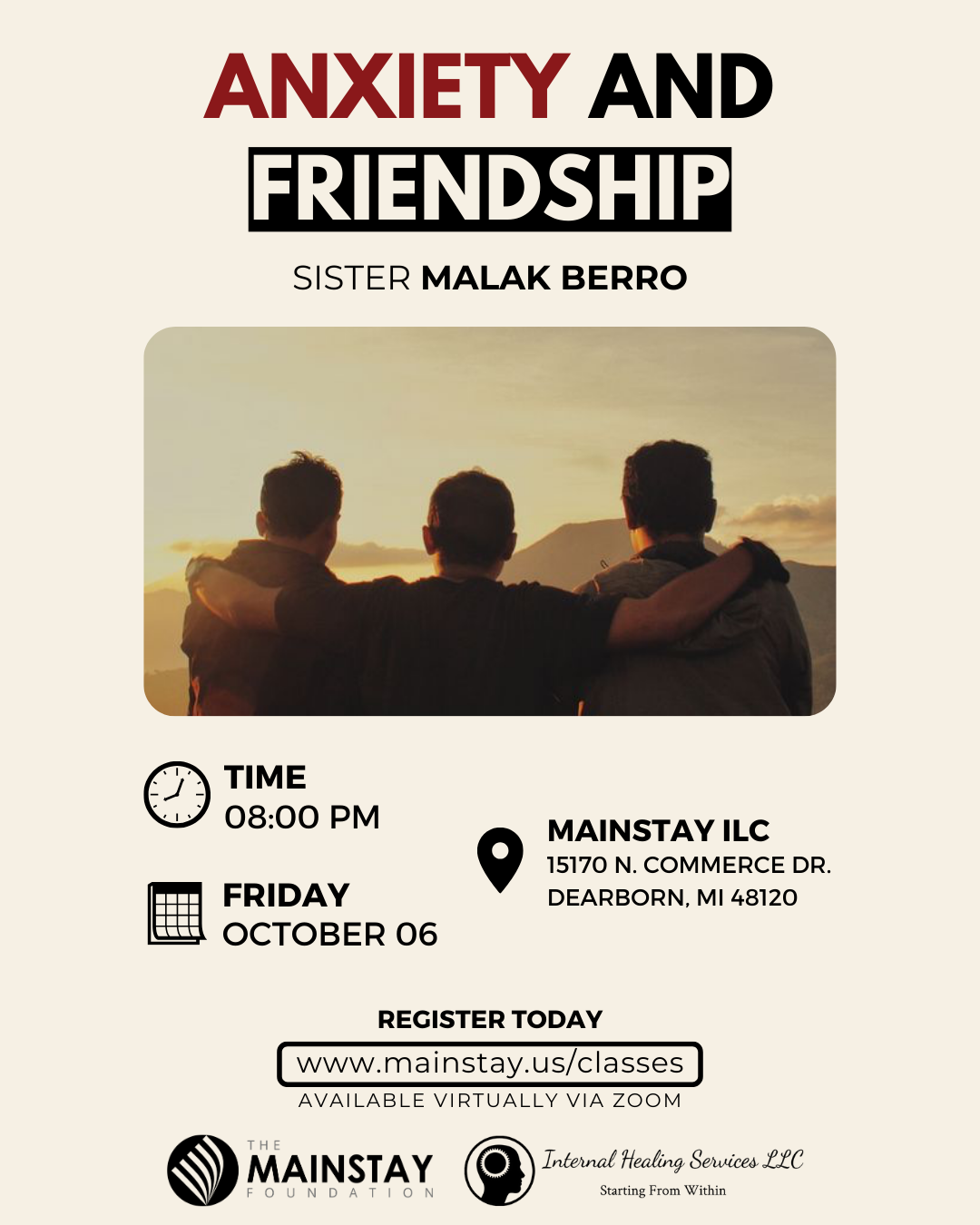 This day and age we all struggle with social anxiety and social connection. We feel like we don't belong, and we struggle to build meaningful friendships. Let's tackle this social fear, build confidence, and create meaningful friendships.
Sister Malak Berro is a licensed clinical therapist, with a masters degree in Social Work. Malak has been in the field for about 13 years. Her experience ranges from inpatient mental health to clinics, to now having her private practice. She has worked with many different populations in California and has returned to this city to do outreach to our community. Her practice specializes in depression, anxiety, and family conflict.
Malak's modality is Cognitive Behavioral Therapy, which helps clients change their thoughts which influences behavior. She is also EMDR trained, which helps clients who are stuck in past traumatic experiences.Malak believes that to heal, you have to start from within.
Date & Time

 

Friday: October 06, 2023 from 08:00PM – 09:00PM

Duration: 60 Minutes
Where: The Innovation & Leadership Center (15170 N. Commerce Dr. Dearborn, MI 48120)
Join Over
6,875 Individuals
Within Our Network