Introduction
Whether it is your first time or tenth, experiencing Ziyara with Mainstay is one of a kind. Join us for a spiritual retreat in Iraq — the Cradle of Civilization and the Home of the Shrine Cities: Najaf, Karbala, Kadhimiya and Samarra.
We are committed to having everyone who joins to not only leave spiritually uplifted in their journey to the shrine cities, but to come away with a greater understanding of their faith. This is guaranteed through English guides and programming to allow all who participate to learn in the language they understand best.
Experience Ziyara — not as a once in a lifetime opportunity but rather a spiritual retreat that you will want to take every single year.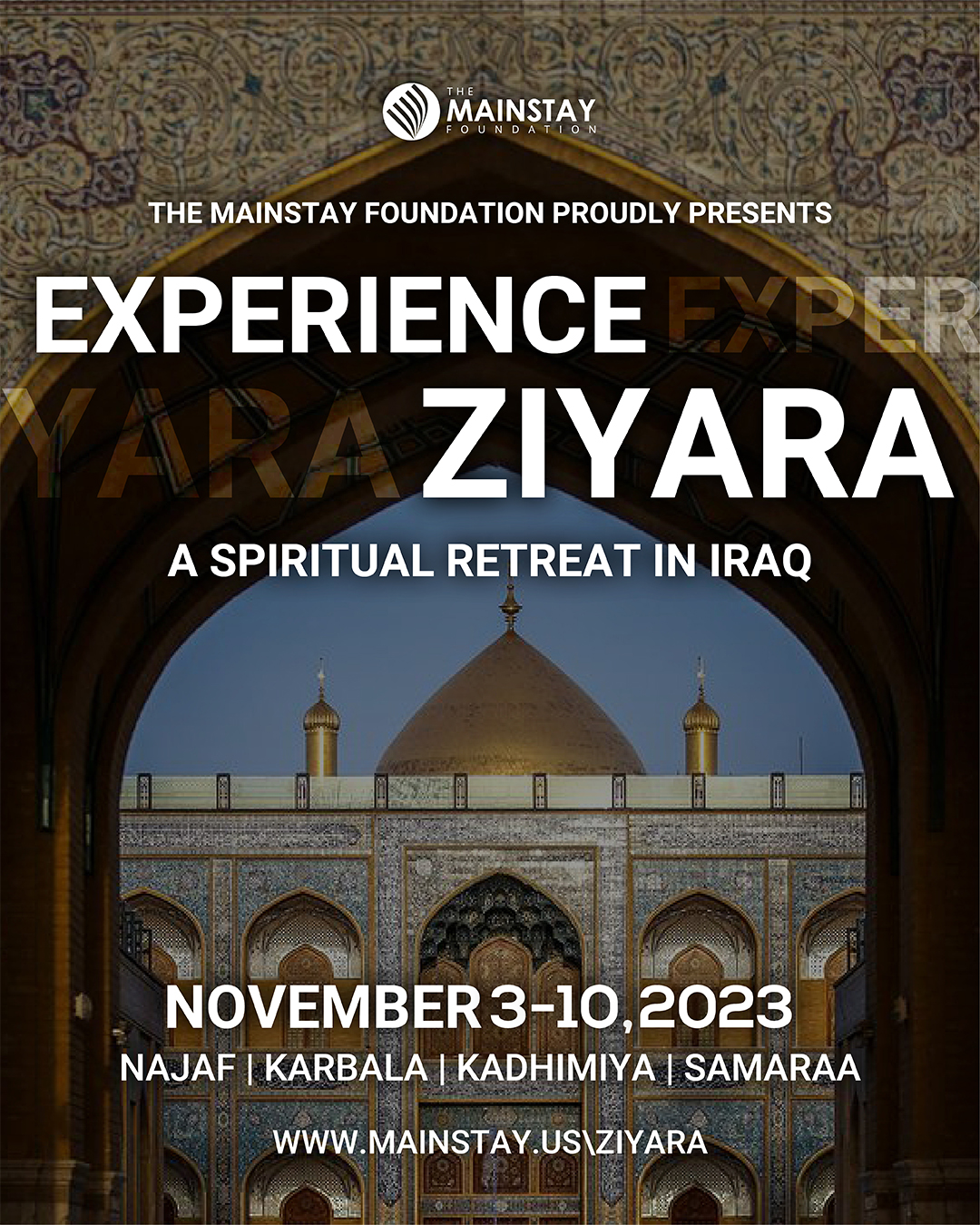 Trip Information
Dates
Locations to visit

Najaf • Karbala • Samara' • Kadhimiyah

Cost: $3,400 (All Inclusive)

Due to significant increase in flight cost, price will adjusted accordingly.
Flight, Hotels, Transportation, 3 meals daily, Visa.
All registrations are final.

Limited spots. First come, first serve.
Open to ages 14+

Anyone under the age of 18 must be accompanied by a parent or legal guardian.

Valid U.S. and Canadian passports required

with expiration date after April 10, 2024

For More information Contact

Hajjah Mariam Harajli (313) 999-6222

Registration Deadline

September 04, 2023 or reaching capacity.
REGISTER TODAY!
Join Over
6,875 Individuals
Within Our Network