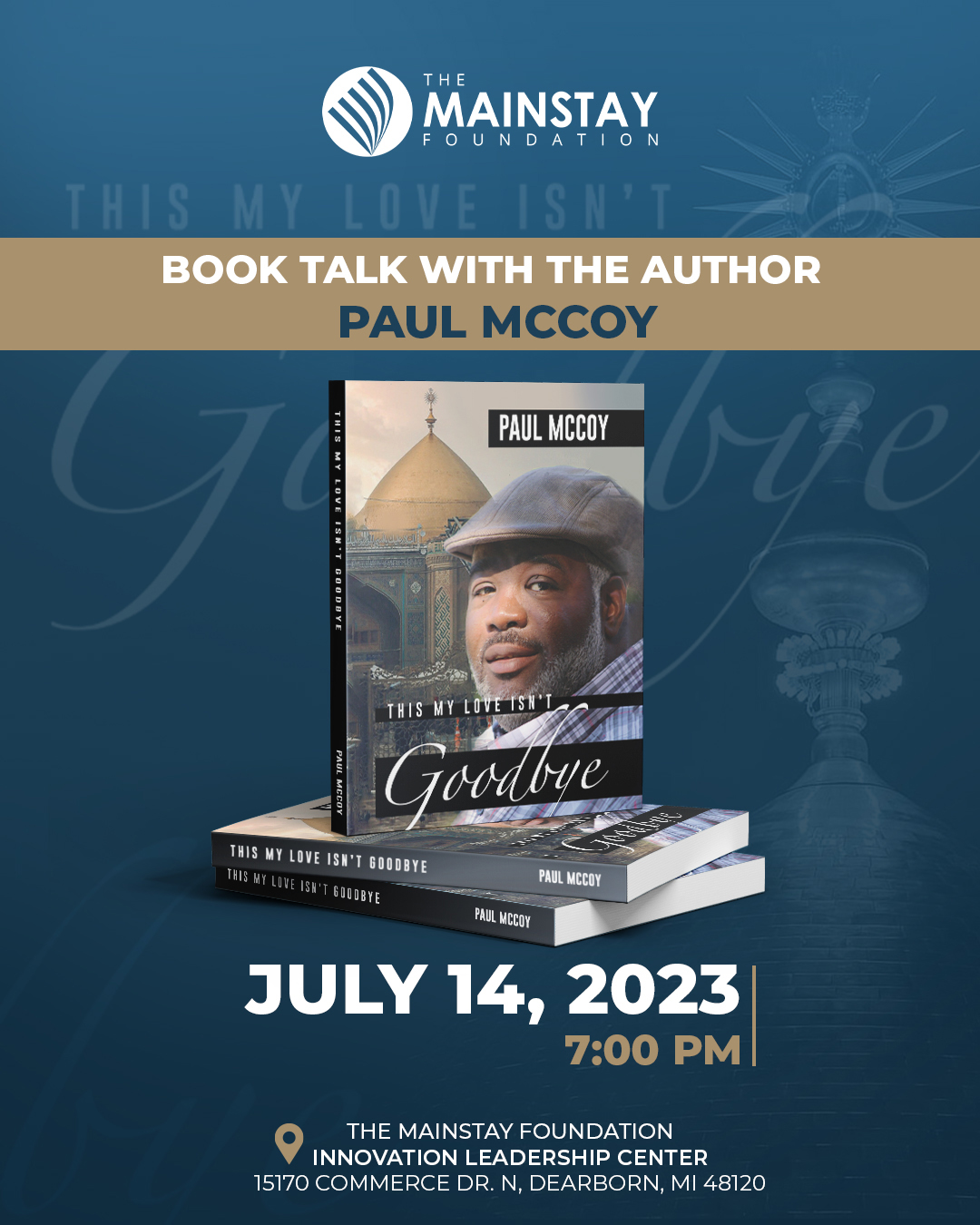 We are excited to announce that we will be holding a book talk and signing with author Paul McCoy on his published book, 'This My Love Isn't Goodbye'. Seating is limited so please RSVP to reserve your seat and join us on Friday, July 14th, 2023 at 7 p.m. at The Mainstay Foundation's Innovation and Leadership Center.
"In search of truth, little did I anticipate that my journey would take me from Georgia, across oceans, all the way to the Fertile Crescent. Working through the misconceptions of the region, Iraq was transformed in my heart to a place of longing. It transported me 1400 years back to a time when saints gave the ultimate sacrifice. They ensured that for as long as the sun rose and set, mankind would have the ability to know their Lord. It is a timeless gift and a breathing miracle.
From my roots in Christianity, to searching endlessly for answers to my souls' longings, I found myself at the doorsteps of Islam. A decade after making my intent to go to Iraq, the invitation to go to Ziyarat and visit the shrines of the Imams finally arrived. Yet such a trip does not begin when you arrive. It begins when you connect with the heritage of Ahl al-Bayt, allowing their treasures to transcend you to the Beloved."
Paul McCoy is a mental and behavioral health specialist who is a licensed master social worker, chaplain and life coach. He currently works with veterans, prisoners, and families who have issues ranging from domestic violence to substance abuse. Mr. McCoy uses many modalities to help the individual that he sees including the principles of Islam to help the individuals through the trying times. Mr. McCoy is also a lecturer and author who has written on many subjects including comparative religion.
Join Over
6,875 Individuals
Within Our Network